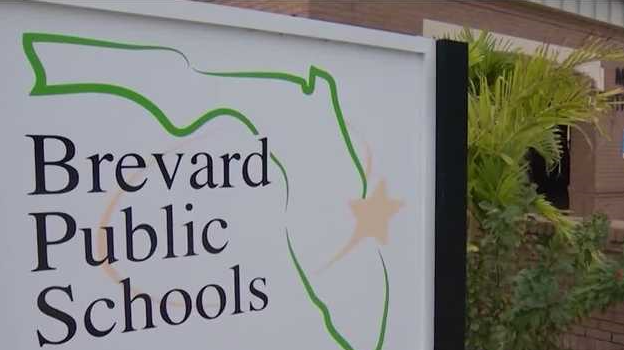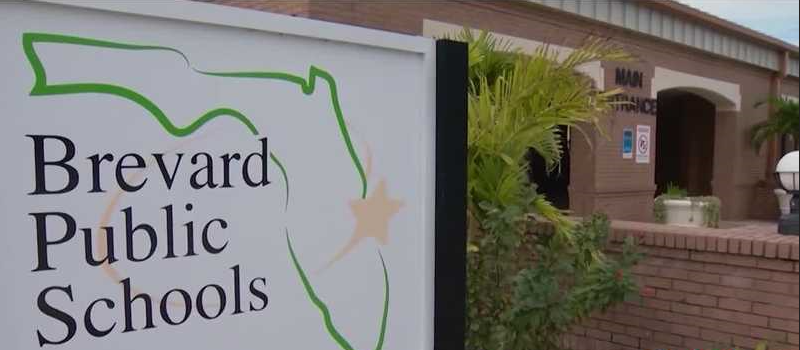 The idea of arming staff on Brevard County school campuses was brought up at a school board meeting on Tuesday night.It'd be the expansion of the current guardian program to Brevard that was established after the 2018 Parkland school shooting.In some cases, the program allows teachers to carry weapons.Brevard County School Board Chair Matt Susin told WESH 2 that aspect has not been discussed yet."Is there an opportunity to expand the number of guardians, is there an opportunity to expand into different areas, and that was never discussed as the entity of it. There has been some rumors about teachers. That was never discussed," Susin said. The next steps for the Brevard County district staff will be to evaluate the proposed expansion for one month and then bring recommendations back to the school board.Brevard County School Board Vice Chair Megan Wright brought the discussion to the board."We have campuses that are 85 acres in space. And you think about a campus that size and one officer that is there to help with security. That's not enough to help with a facility that big," Wright said. It's a divided school board and has traditionally seen the members splitting on safety and discipline issues.This was no different in Tuesday's meeting, where concern over expanding the guardian program was discussed."As an educator married to an educator, my seven-year-old little girl (is) inside a school. I do not believe that it is the responsibility of our teachers. I don't believe that this is the answer. A daughter, niece of law enforcement, I believe that that is their responsibility," said Brevard School Board Member Jennifer Jenkins.Brevard County Sheriff Wayne Ivey, while complementing the security staff now at Brevard schools, said, "I'm never satisfied with the level of protection. So what I think they are looking to do, let's look at this and where we can add additional resources."Other Central Florida school districts have similar programs or have considered them.Earlier this year, the Flagler County school board rejected a resolution to arm teachers there as part of the guardian program.Volusia County Schools also has a guardian program, but the staff is not armed. Top headlines:Family says Florida father of 4 died saving sons from electrified fountainSheriff: Florida man survives after woman he met on social media slashed his throat, threw him off bridgeCrews called to Disney resort after report of possible chemical exposure
BREVARD COUNTY, Fla. —
The idea of arming staff on Brevard County school campuses was brought up at a school board meeting on Tuesday night.
It'd be the expansion of the current guardian program to Brevard that was established after the 2018 Parkland school shooting.
In some cases, the program allows teachers to carry weapons.
Brevard County School Board Chair Matt Susin told WESH 2 that aspect has not been discussed yet.
"Is there an opportunity to expand the number of guardians, is there an opportunity to expand into different areas, and that was never discussed as the entity of it. There has been some rumors about teachers. That was never discussed," Susin said.
The next steps for the Brevard County district staff will be to evaluate the proposed expansion for one month and then bring recommendations back to the school board.
Brevard County School Board Vice Chair Megan Wright brought the discussion to the board.
"We have campuses that are 85 acres in space. And you think about a campus that size and one officer that is there to help with security. That's not enough to help with a facility that big," Wright said.
It's a divided school board and has traditionally seen the members splitting on safety and discipline issues.
This was no different in Tuesday's meeting, where concern over expanding the guardian program was discussed.
"As an educator married to an educator, my seven-year-old little girl (is) inside a school. I do not believe that it is the responsibility of our teachers. I don't believe that this is the answer. A daughter, niece of law enforcement, I believe that that is their responsibility," said Brevard School Board Member Jennifer Jenkins.
Brevard County Sheriff Wayne Ivey, while complementing the security staff now at Brevard schools, said, "I'm never satisfied with the level of protection. So what I think they are looking to do, let's look at this and where we can add additional resources."
Other Central Florida school districts have similar programs or have considered them.
Earlier this year, the Flagler County school board rejected a resolution to arm teachers there as part of the guardian program.
Volusia County Schools also has a guardian program, but the staff is not armed.
Top headlines: