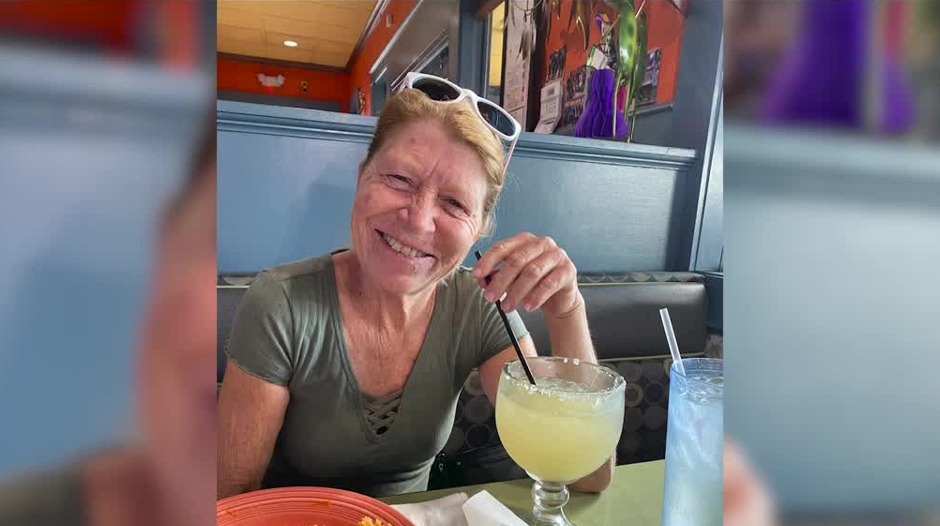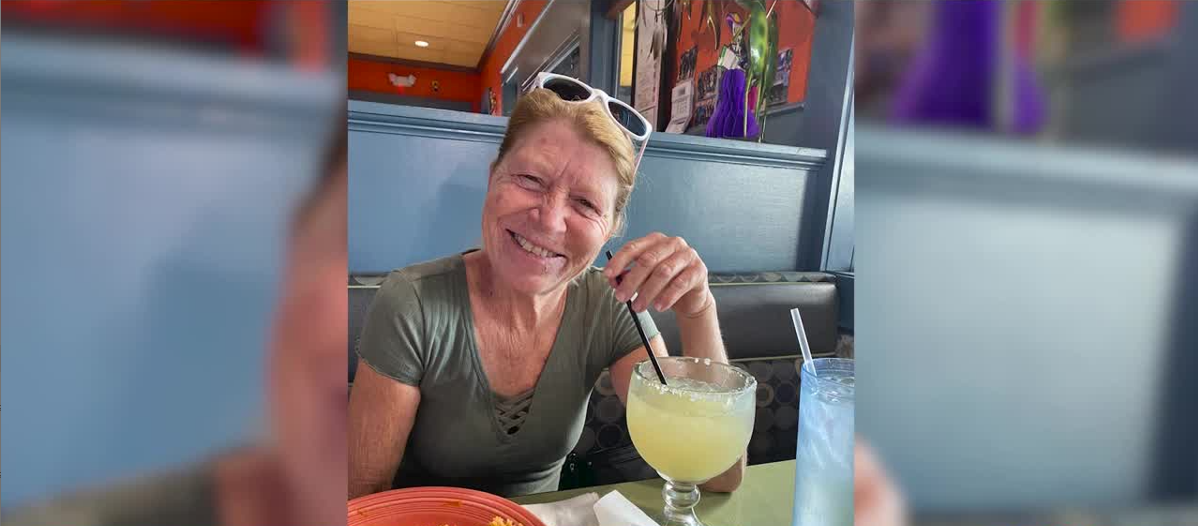 The memorial is growing outside the Alibi Bar and Grill in Geneva.Saturday night, just after 8 p.m., 61-year-old Joanne Talley and 65-year-old Richard Mills were both killed, struck from behind by a pickup heading west as they tried to turn off of the highway to take Joanne home.She lived behind the Alibi and worked there.Michelle Winn manages the Alibi."Every time she'd walk in the door, she was always so happy. She would always greet the customers. Even before she started working here, she'd greet the customers and say, 'Hey, welcome to the Alibi, I'm Joanne,'" Winn said. Richard Mills was considered a free spirit, and he and Joanne hit it off."Those two, it was so cute, they loved each other so much," Winn said. Related: FHP: Sanford man facing DUI charges after 2 killed in crash"You are charged with driving under the influence, a felony in the 2nd degree, causing death to a human," a judge said to the driver arrested after the crash. Michael Thompson, 40, went before a judge in the jail courtroom.He was ordered to wear a monitor to make sure he abides by the judge's demand of no drinking if released. He questioned the cost."If I'm able to get out, how am I gonna pay for this if I don't have a job?" Thompson said. He told the judge he lost his job immediately after his arrest."I'm disgusted. He should not have ever been behind that truck, never," Winn said.Thompson was given probation in 2014 for a DUI.Saturday's report says his "eyes were watery and glassy," and there was a "strong and distinct odor of an alcoholic beverage emitting from Mr. Thompson's breath."The community is mourning the loss of treasured friends."They're part of our family here. I've worked here five and half years; people come and go all the time, but they're family," Winn said. Thompson is being held on bonds totaling $50,000. His 9-year-old daughter was with him, according to the FHP report.Thankfully, she was not hurt. He refused field sobriety and breath tests at the scene. Top headlines: Orlando commissioners approve $2 million purchase of Pulse 'They're family': Community remembers 2 killed in alleged DUI crash in Seminole County Invest 95-L becomes tropical depression
SEMINOLE COUNTY, Fla. —
The memorial is growing outside the Alibi Bar and Grill in Geneva.
Saturday night, just after 8 p.m., 61-year-old Joanne Talley and 65-year-old Richard Mills were both killed, struck from behind by a pickup heading west as they tried to turn off of the highway to take Joanne home.
She lived behind the Alibi and worked there.
Michelle Winn manages the Alibi.
"Every time she'd walk in the door, she was always so happy. She would always greet the customers. Even before she started working here, she'd greet the customers and say, 'Hey, welcome to the Alibi, I'm Joanne,'" Winn said.
Richard Mills was considered a free spirit, and he and Joanne hit it off.
"Those two, it was so cute, they loved each other so much," Winn said.
Related: FHP: Sanford man facing DUI charges after 2 killed in crash
"You are charged with driving under the influence, a felony in the 2nd degree, causing death to a human," a judge said to the driver arrested after the crash.
Michael Thompson, 40, went before a judge in the jail courtroom.
He was ordered to wear a monitor to make sure he abides by the judge's demand of no drinking if released. He questioned the cost.
"If I'm able to get out, how am I gonna pay for this if I don't have a job?" Thompson said.
He told the judge he lost his job immediately after his arrest.
"I'm disgusted. He should not have ever been behind that truck, never," Winn said.
Thompson was given probation in 2014 for a DUI.
Saturday's report says his "eyes were watery and glassy," and there was a "strong and distinct odor of an alcoholic beverage emitting from Mr. Thompson's breath."
The community is mourning the loss of treasured friends.
"They're part of our family here. I've worked here five and half years; people come and go all the time, but they're family," Winn said.
Thompson is being held on bonds totaling $50,000.
His 9-year-old daughter was with him, according to the FHP report.
Thankfully, she was not hurt.
He refused field sobriety and breath tests at the scene.
Top headlines: