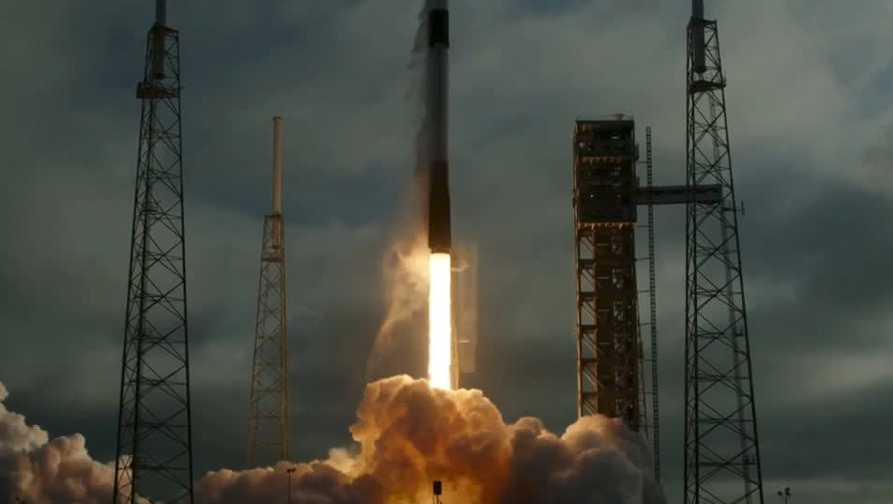 AWAY MORE THAN 1000 TURKEYS. TURNING NOW TO OUR SPACE COAST. SPACEX SUCCESSFULLY LAUNCHED ANOTHER FALCON NINE ROCKET THIS AFTERNOON. TAKE A LOOK. EVERY. 210 LIFTOFF. THE SES EMPOWER MISSION LAUNCHED FROM THE CAPE CANAVERAL SPACE FORCE STATION AT 408. THE FALCON NINE ROCKET CARRIED COMMUNICATION SATELLITES INTO ORBIT, AND SHORTLY AFTER THAT LAUNCHED THE ROCKET'S FIRST ST
SpaceX launches Falcon 9 rocket from Cape Canaveral
SpaceX launched a Falcon 9 rocket from Cape Canaveral on Sunday. The 4:08 p.m. launch, which was from Space Launch Complex 40, is placing SES O3b mPOWER satellites into medium-Earth orbit. According to SpaceX, this is the ninth flight of the first-stage booster supporting this mission, which previously launched CRS-26, five Starlink missions and more. Following stage separation, SpaceX says the booster will target a land on a drone ship stationed in the Atlantic Ocean. Top headlines: Wild hogs tear up yards in Central Florida community FHP: 73-year-old motorcyclist dies after Volusia County crash 'Please help us': Ocoee police, family searching for shooter who killed veteran
CAPE CANAVERAL, Fla. —
SpaceX launched a Falcon 9 rocket from Cape Canaveral on Sunday.
The 4:08 p.m. launch, which was from Space Launch Complex 40, is placing SES O3b mPOWER satellites into medium-Earth orbit.
According to SpaceX, this is the ninth flight of the first-stage booster supporting this mission, which previously launched CRS-26, five Starlink missions and more.
Following stage separation, SpaceX says the booster will target a land on a drone ship stationed in the Atlantic Ocean.
Top headlines: