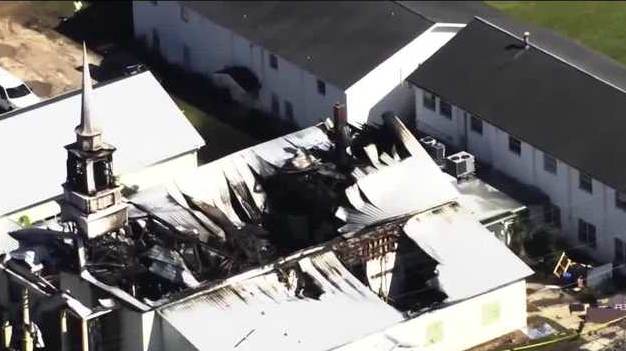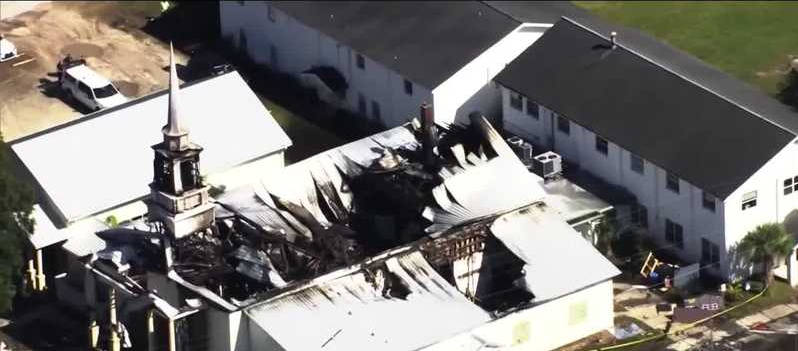 After a fire ripped through a historic Central Florida theater, leaders are now looking at what comes next. The iconic steeple that's now charred still serves as a reminder of all the good times for Jerri Berry, president of Flagler Playhouse. "This place means so many different things to the community," she said. "For myself, it's a second home. The theater family is pretty strong."At the front of Flagler Playhouse, there was a sign of all the upcoming plays. The sign lists a play that was supposed to make its debut this week."We're not going to be able to salvage this particular production that was going to open Friday," Berry said. "That was dependent on the stage and the set itself."But through the support of others in the community, they'll be able to continue other shows."We're working with the school to maybe have one at one of the local high schools," Berry said. "Blacker auditoriums offered to help us with rehearsal space. Our local city repertory theater is also willing to help in any capacity."As for what caused the fire, there are still a lot of unanswered questions. "It's just surreal," she added. "We don't know the cause. We can speculate, but we don't know."Berry said she still doesn't know whether the building would need to be torn down and rebuilt, or if certain things can be saved."There's smoke damage everywhere," Berry said. "Water damage. We have so many costumes and so many props, so you don't know what the replacement value is on those items as well. "An insurance adjuster has already been out to scope the property. Now, they wait. They have a long road ahead. One that could take months, even years, to fix. Top headlines: 9-year-old Florida girl dies when palm tree falls on her Alligator scares swimmers out of water at Florida beach FHP: 1 dead after fiery 5-vehicle crash on I-4
FLAGLER COUNTY, Fla. —
After a fire ripped through a historic Central Florida theater, leaders are now looking at what comes next.
The iconic steeple that's now charred still serves as a reminder of all the good times for Jerri Berry, president of Flagler Playhouse.
"This place means so many different things to the community," she said. "For myself, it's a second home. The theater family is pretty strong."
At the front of Flagler Playhouse, there was a sign of all the upcoming plays. The sign lists a play that was supposed to make its debut this week.
"We're not going to be able to salvage this particular production that was going to open Friday," Berry said. "That was dependent on the stage and the set itself."
But through the support of others in the community, they'll be able to continue other shows.
"We're working with the school to maybe have one at one of the local high schools," Berry said. "Blacker auditoriums offered to help us with rehearsal space. Our local city repertory theater is also willing to help in any capacity."
As for what caused the fire, there are still a lot of unanswered questions.
"It's just surreal," she added. "We don't know the cause. We can speculate, but we don't know."
Berry said she still doesn't know whether the building would need to be torn down and rebuilt, or if certain things can be saved.
"There's smoke damage everywhere," Berry said. "Water damage. We have so many costumes and so many props, so you don't know what the replacement value is on those items as well. "
An insurance adjuster has already been out to scope the property. Now, they wait. They have a long road ahead. One that could take months, even years, to fix.
Top headlines: