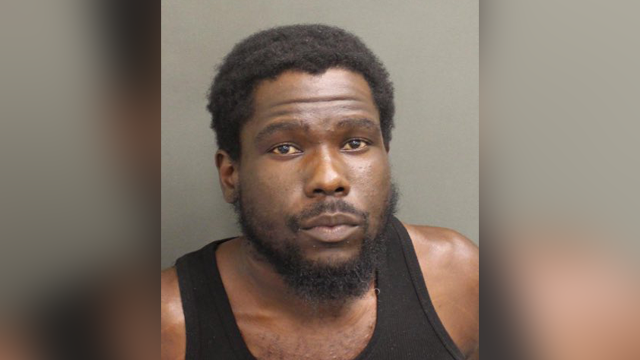 Man accused of killing Daytona Beach couple during Bike Week ruled competent to stand trial
SERIES. WELL, THE MAN ACCUSED OF KILLING A COUPLE IN DAYTONA BEACH IN A RANDOM ATTACK LAST YEAR IS BACK IN COURT THIS AFTERNOON. WESH 2'S BOB HAZEN REPORTS FROM THE VOLUSIA COUNTY COURTHOUSE WHERE A TWO DAY HEARING COULD HAVE A MAJOR IMPACT ON THE FUTURE OF THIS MURDER TRIAL. THIS IS A VERY IMPORTANT HEARING THAT WILL DECIDE WHETHER THE ACCUSED KILLER WILL ACTUALLY GO ON TRIAL. AND WE'RE HEARING FROM SEVERAL DOCTORS WHO HAVE EXAMINED HIM NOW, GENE MCKEON IN THE COURTROOM TODAY IN AN ORANGE JUMPSUIT. AND IT'S BEEN MORE THAN A YEAR SINCE HE ALLEGEDLY KILLED TERRY AND BRENDA AULTMAN AS THEY RODE THEIR BICYCLES HOME FROM BIKE WEEK CELEBRATIONS IN DAYTONA BEACH. INVESTIGATORS SAY THE ATTACK WAS RANDOM. HE HAD NO CONNECTION TO THE ALTMAN'S AND FOLLOWED THEM BEFORE STABBING THEM TO DEATH. THIS HEARING TODAY IS TO DETERMINE IF HE'S MENTALLY COMPETENT. IN FEBRUARY, A JUDGE RULED HE WAS NOT AND RULED HIM TO A STATE HOSPITAL, BUT A FEW MONTHS LATER, THE STAFF AT THAT HOSPITAL SAID HE WAS AT THAT POINT FIT TO GO ON TRIAL. HIS DEFENSE, THOUGH, DISAGREES AND SAYS HE IS NOT. AT THIS HEARING. PROSECUTORS CALLED A STATE PSYCHOLOGY IST WHO SAID TESTS ON MCKEEN AND HIS HISTORY SHOW THAT HE'S FUNCTIONAL AND MAY HAVE BEEN PRETENDING TO BE MENTALLY ILL. THE PERFORMANCE OFFICERS TO AND THE PERFORMANCE ON THE GUILT IN COMBINATION WITH THE OTHER CONSIDERATIONS THAT DETAIL LED ME TO A CONCLUSION OF COMPETENCY, SECONDARY TO. THE MALINGERING. MCKEON'S LAWYERS QUESTIONED THAT PSYCHOLOGIST, POINTING OUT THE MCKEEN WAS PRESCRIBED ANTI PSYCHOTIC MEDICINES AND SAYING THE DOCTORS CONCLUSIONS WERE BASED ON MANY ASSUMPTIONS. YOU'RE NO BETTER EQUIPPED THAN ME OR THE JUDGE OR THE JAIL STAFF OR ANYONE ELSE AT TELLING WHETHER SOMEONE IS LYING. CORRECT? YES. IN ALL, NINE WITNESSES ARE EXPECTED TO TESTIFY AT THIS HEARING, WHICH WILL CONTINUE INTO TOMORROW. IF HE DOES GO ON TRIAL, PROSECUTORS PLAN TO ASK FOR THE DEATH PENALTY FO
Man accused of killing Daytona Beach couple during Bike Week ruled competent to stand trial
Related video aboveA man accused of killing a couple is competent to stand trial, according to a judge's ruling.In March 2022, a couple identified as Terry Aultman and Brenda Aultman were found on North Wild Olive Avenue with multiple stab wounds. The suspect, Jean Macean, is accused of stabbing the victims to death as they were riding home from Bike Week in Daytona Beach. New court documents show a judge ruled Macean is competent to stand trial. Top headlines:Mother, baby found dead after Daytona Beach fire Florida Lottery: Winning ticket still unclaimed, will expire before Thanksgiving Police: 7-Eleven employee accused of killing man at Orlando gas station
VOLUSIA COUNTY, Fla. —
Related video above
A man accused of killing a couple is competent to stand trial, according to a judge's ruling.
In March 2022, a couple identified as Terry Aultman and Brenda Aultman were found on North Wild Olive Avenue with multiple stab wounds.
The suspect, Jean Macean, is accused of stabbing the victims to death as they were riding home from Bike Week in Daytona Beach.
New court documents show a judge ruled Macean is competent to stand trial.
Top headlines: