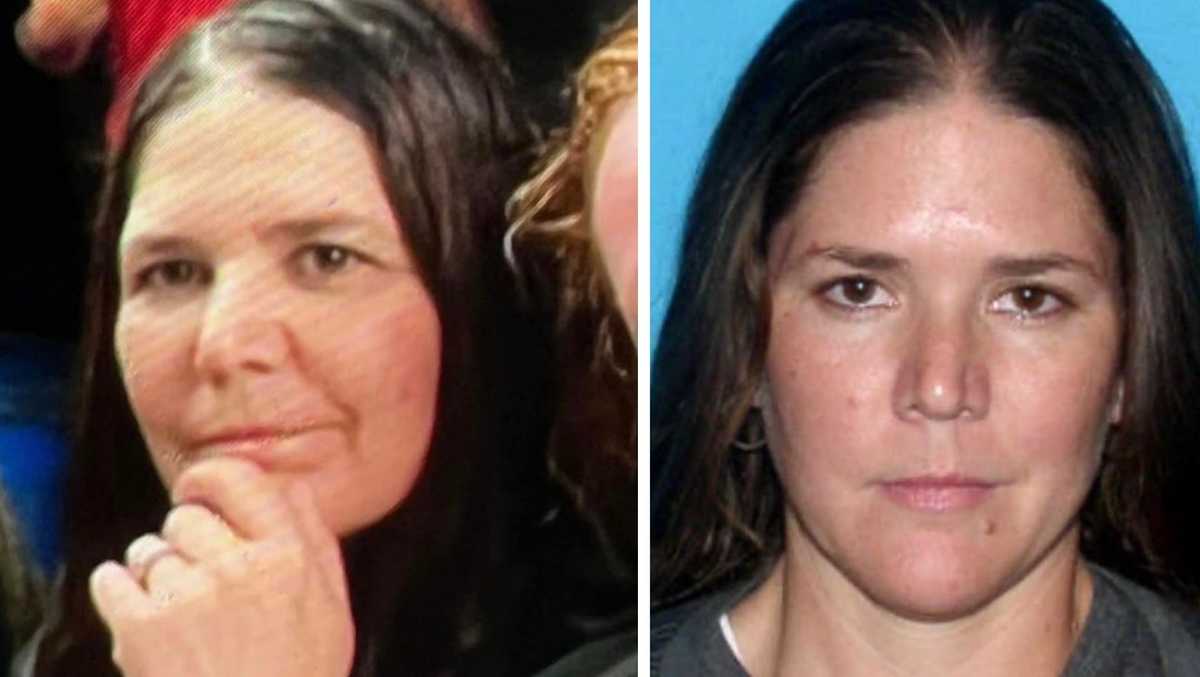 Woman goes missing after leaving Volusia County party, deputies say
TWO NEWS ON CW 18 STARTS NOW. THE LAKE COUNTY SHERIFF'S OFFICE ARRESTED FIVE MEN FOR VARIOUS SEX RELATED CRIMES AFTER A STING OPERATION TO CATCH PEOPLE TRYING TO MEET KIDS FOR SEX. WESH 2'S. HAYLEY CROMBLEHOLME SPOKE WITH THE DEPARTMENT ABOUT WHAT IT TAKES TO PULL THIS KIND OF OPERATION OFF. THEY SAY THIS OPERATION TOOK DOZENS OF MEMBERS OF LAW ENFORCEMENT WELL BEYOND JUST THEIR OFFICE TO PULL OFF. THE LAKE COUNTY SHERIFF'S OFFICE CLAMPED THE CUFFS ON THESE FIVE MEN AS PART OF OPERATION NIGHTCRAWLER, A FOUR DAY OPERATION AIMED AT CATCHING PEOPLE TRYING TO MEET KIDS FOR SEX. THIS IS REALLY HAPPENING. THE SHERIFF'S OFFICE SHARED BODY CAMERA FOOTAGE OF ALL FIVE ARRESTS. HANDS UP NOW. HANDS UP. WALK BACK. SO WE WANT TO MAKE LIEUTENANT JOHN HAROLD SAYS ALL FIVE OF THE MEN SHOWED UP TO THOSE LOCATIONS, EXPECTING TO MEET UP WITH A CHILD, AND THEY WERE TAKEN DOWN UPON ARRIVAL RIGHT THEN AND THERE. HAROLD SAYS AS PART OF THE OPERATION, DEPUTIES FROM THEIR CYBER CRIMES UNIT START CHATTING WITH PEOPLE ONLINE. HE SAYS YOU'D BE SURPRISED HOW FAST THE CONVERSATION NATIONS MOVE FROM CASUAL TO CONCERNING HOW QUICKLY THEY TURN SEXUAL IN NATURE. WITH THESE WITH THESE PEOPLE THINKING THEY'RE TALKING TO A CHILD. BUT IT DOESN'T DETER THEM. AND, YOU KNOW, QUITE FRANKLY, IN THEIR MINDS, THE POSSIBLE REWARD BOARD IS WELL WORTH THE RISK OF BEING CAUGHT. THE OPERATION TOOK ABOUT 30 TO 35 PEOPLE TO PULL OFF ON THE GROUND. ON THE GROUND. LAKE COUNTY ENLISTED THE HELP OF FDLE POLICE DEPARTMENTS AND TAVARES EUSTIS, MOUNT DORA AND MORE. ALL DEPARTMENTS THAT ARE PART OF THE INTERNET CRIMES AGAINST CHILDREN TASK FORCE. WHEN IT WHEN IT GETS TIME TO MAKE THE ARREST, YOU KNOW, WE HAVE THE SURVEILLANCE TEAMS. WE HAVE OFF SITE ARREST TEAMS WHO ARE RESPONSIBLE FOR ACTUALLY TAKING THESE GUYS INTO CUSTODY. WE HAVE EVIDENCE COLLECTORS WHO ARE THERE TO COLLECT ANY EVIDENCE THAT THESE GUYS BRING WITH THEM. HAROLD SAYS THEY HOPE PULLING OFF OPERATIONS LIKE THIS ONE WILL DETER WOULD BE PREDATORS. WE WANT PEOPLE TO THINK TWICE BEFORE THEY COME TO LAKE COUNTY TO MEET A CHILD FOR SEX. THE SHERIFF'S OFFICE COULDN'T SAY HOW OFTEN THEY DO OPERATIONS LIKE THIS ONE, BUT SAID THAT THEY DO THEM ROUTINELY AND WILL CONTINUE TO DO SO IN LAKE COUNTY. HAYLEY CROMBLEHOLME, WESH TWO NEWS. ALL RIGHT. LET'S TURN TO THAT FORECAST NOW. TONY. THIS IS NOT A COMPLAINT, BUT IT WAS A LITTLE COLD OUT THERE TONIGHT, SO YOUR BLOOD IS THINNING, IS WHAT YOU'RE SAYING AFTER THAT LONG, HOT SUMMER? I KNOW I SAID I WANTED IT, BUT LET ME TAKE YOU BACK OUTSIDE RIGHT NOW. WE'LL GET MICHELLE A JACKET OR SOMETHING HERE. ALL RIGHT. DOWNTOWN OLD TOWN FOR YOU RIGHT NOW. LOOKING PRETTY GOOD. LOVE THAT SHOT RIGHT THERE WITH THE BRAND NEW HD CAM. TEMPERATURES OUTSIDE SLOWLY FALLING. ALL AND DEW IN RESPONSE TO THIS LITTLE, LITTLE AREA OF LOW PRESSURE UP IN NEW ENGLAND. LITTLE TROUGH OF LOW PRESSURE SPIKING THROUGH THE OHIO VALLEY, FORCING THE AIR FROM THE TENNESSEE VALLEY ON INTO THE DEEP SOUTH. AND WHAT THAT'S DOING IS DROPPING OUR TEMPERATURE BY ABOUT A DEGREE OR TWO EVERY HOUR. AND THAT TREND WILL CONTINUE BECAUSE THE AIR IS PRETTY DRY WHEN YOU HAVE DEW POINTS IN THE MID 40S AND YOUR AIR TEMPERATURES ARE STILL AROUND 60, THAT MEANS THERE'S PLENTY OF ROOM FOR THE TEMPERATURES TO FALL IN. HIS WIND SLACKING ON OFF TONIGHT. THAT'S ANOTHER KEY INGREDIENT TO THE OVERNIGHT LOWS. LOOK AT THAT, 46 IN OCALA, 50 IN DELAND, 54 IN ORLANDO. KEEP IN MIND, THE NORMAL OVERNIGHT LOW SHOULD BE ABOUT 65 TO 66. SO THAT IS WELL BELOW NORMAL. AND IT'S NOT JUST A ONE NIGHT STAND. WE'RE TALKING ABOUT WEDNESDAY MORNING AS WELL. IN THE MID 50S. WE'LL GET BACK TO THE 80S. LATE THIS WEEK. I'LL BREAK THAT DOWN FOR YOU. AND PLUS, BIKETOBERFEST KICKS OFF ON THURSDAY. ISRAEL'S WAR WITH HAMAS CONTINUES TONIGHT AS PEOPLE ARE STILL TRYING TO FLEE GAZA AHEAD OF A POTENTIAL ISRAELI GROUND OFFENSIVE. THE GAZA-EGYPT BORDER IS STILL CLOSED TONIGHT, MEANING PEOPLE CANNOT ESCAPE BY THAT ROUTE. OFFICIALS SAY ALL SIDES OF THE CONFLICT HAVE DENIED ANY SORT OF CEASE FIRE AGREEMENT TO ALLOW EVACUATIONS OR THE ARRIVAL OF AID. THEY SAY THE HUMANITARIAN CRISIS IN GAZA IS STILL GROWING AS CLEAN WATER, FOOD AND MEDICAL SUPPLIES ARE QUICKLY RUNNING OUT. AND HUNDREDS OF PEOPLE ARE CELEBRATING THEIR SAFE RETURN TO THE UNITED STATES AFTER BEING RESCUED FROM ISRAEL AFTER A RECENT EXECUTIVE ORDER BY THE GOVERNOR. THE FIRST FLIGHT BRINGING US CITIZENS TO FLORIDA ARRIVED ON SUNDAY. WESH 2 NEWS LIV JOHN JOHNSON IS JOINING US LIVE NOW IN THE STUDIO WITH MORE ON THIS. AND LIV, IT WASN'T JUST THE STATE OF FLORIDA THAT WAS INVOLVED IN THIS FLIGHT RIGHT? THERE'S AN ORGANIZATION CALLED PROJECT DYNAMO THAT SET THESE RESCUES UP AND THE STATE CHARTERED THE PLANES. WE WERE ABLE TO SPEAK WITH A COUPLE EVACUEES WHO SAY THINGS IN ISRAEL WERE GETTING WORSE AND WORSE EVERY DAY. THEY ALMOST GAVE UP HOPE OF GETTING HOME. I'M HUMBLED TO THINK THAT, YOU KNOW, PEOPLE RISKED THEIR LIVES TO COME GET US. LINDA AND HER HUSBAND, RON NEWMAN, ARE SPEAKING FROM THEIR HOME IN MELBOURNE BEACH, FLORIDA. BUT JUST 48 HOURS BEFORE THEY WERE IN REHOVOT, ISRAEL, PRAYING TO BE RESCUED AND ESCAPED THE VIOLENCE. THIS CONSTANT BOMBARDMENT, WE HEARD HIM BOMBS GOING OFF AND THE IRON DOME WORKING AND WE RUNNING INTO THE BOMB SHELTER. THE NEWMAN'S PRAYERS WERE ANSWERED ON SATURDAY WHEN THEY WERE TOLD THE STATE OF FLORIDA PARTNERED WITH A NONPROFIT ORGANIZATION TO SEND PLANES TO TEL AVIV AND BRING US CITIZENS TO TAMPA. THE NONPROFIT PROJECT DYNAMO IS RUN BY MILITARY VETERANS AND SPECIALIZES IN RESCUING US CITIZENS FROM AREAS OF CONFLICT AROUND THE WORLD. WHEN AMERICANS ARE STUCK OR IN TROUBLE, SOMEONE HAS TO SHOW UP. CEO AND FOUNDER BRIAN STERN SAYS PROJECT DYNAMO PLANNED THE RESCUES WHILE THE STATE OF FLORIDA CHARTERED THE PLANE, WHICH THE ORGANIZATION PRICED OUT AT ABOUT $2 MILLION. HE SAYS IT'S THE FIRST TIME ANY GOVERNMENT AGENCY HAS ASSISTED THEM. AND WHEN GOVERNOR RON DESANTIS GREETED THEM ON THE RUNWAY SUNDAY, IT WAS ALSO A FIRST IN 602 MISSIONS THAT IS THE FIRST TIME AN AMERICAN POLITICIAN HAS EVER MET HIS HOME. RON AND LINDA WERE TWO OUT OF 270 PEOPLE THAT LANDED IN TAMPA ON SUNDAY, INCLUDING 91 CHILDREN AND FOUR DOGS. STERN SAYS HE HOPES PROJECT DYNAMO CAN DO MORE. WE'RE GOING TO KEEP ON WORKING. I DON'T CARE IF IT'S BY BOAT OR HELICOPTER OR BIG AIRPLANE OR SMALL AIRPLANE, AS LONG AS WE CAN GET PEOPLE OUT. SO HE SAYS THE ABILITY TO KEEP DOING THESE MISSIONS IS BASED ON FUNDING, AND HE DOES NOT KNOW IF THE FLORIDA GOVERNMENT WILL FUND FUTURE FLIGHTS. FLORIDA OFFICIALS SAY THEY ARE PLANNING MORE RESCUE FLIGHTS IN THE COMING DAYS. MICHELLE. ALL RIGHT, LIV, THANK YOU. NEW TONIGHT, PRESIDENT JOE BIDEN WILL BE TRAVELING TO ISRAEL. HIS VISIT IS SCHEDULED FOR WEDNESDAY AND WILL BE HIS SECOND TRIP TO AN ACTIVE WAR ZONE THIS YEAR. HE TRAVELED TO UKRAINE BACK IN FEBRUARY. BIDEN PLANS TO MEET WITH PRIME MINISTER BENJAMIN NETANYAHU AND OTHER ISRAELI LEADERS TO SHOW THAT HE STANDS SQUARELY WITH THE COUNTRY. IN SOUTH FLORIDA, MIAMI INTERNATIONAL AIRPORT WAS ONCE AGAIN FILLED WITH EMOTIONAL REUNIONS THAT SAYS MORE AMERICANS RETURN TO THE US FROM ISRAEL. FAMILIES FACING DAYS OF UNCERTAINTY AS THEY WAITED FOR THEIR LOVED ONES TO RETURN. AND AMERICANS STUDYING IN ISRAEL SAYS SHE FOUND REFUGE FROM THE WAR WITH A FRIEND'S FAMILY WHO TOOK HER IN AND THEY SAID THIS IS VERY DANGEROUS. BUT WE'RE SAFE AND WE'RE IN JERUSALEM. THANK GOD. SO THAT WAS A VERY ISOLATED AREA THAT WASN'T REALLY ATTACKED VERY MUCH. SO IT WAS SAFE IN THE END. BUT IN THE BEGINNING IT WAS VERY SCARY. THE REUNION WAS ALMOST BITTERSWEET AS FAMILIES BEGAN TO REUNITE. THEY CAN'T HELP BUT THINK ABOUT THE FAMILIES WHO ARE STILL SEPARATED BY A WAR ZONE, AND WESH 2 WILL CONTINUE TO FOLLOW THE CONFLICT BETWEEN ISRAEL AND HAMAS AND THE EVACUATIONS OF AMERICANS AND FOREIGN NATIONALS FROM GAZA. YOU CAN FIND THE VERY LATEST ON AIR AND ONLINE@WESH.COM. IN MARION COUNTY, DEPUTIES ARE INVESTIGATING AFTER A MAN AND WOMAN WERE FOUND DEAD AT A HOME. IN WHISPERING SANDS. THIS HAPPENED NEAR SOUTHEAST 28TH STREET AND SOUTHEAST 57TH, 52ND AVENUE AROUND 11 A.M. YESTERDAY. DEPUTIES SAY THEY BOTH HAD WHAT APPEARED TO BE GUNSHOT WOUNDS AND INVESTIGATORS ARE NOW ASKING ANYONE WITH INFORMATION ABOUT THESE DEATHS TO CALL CRIME STOPPERS OF MARION COUNTY. THE PARENTS OF A THREE YEAR OLD BOY WITH AUTISM ARE FACING NEGLIGENT MANSLAUGHTER CHARGES TONIGHT AFTER THEIR SON WAS PULLED FROM A SANFORD POND ON SATURDAY. 39 YEAR OLD LESTER ORTIZ AND 37 YEAR OLD BARBARA RUIZ WENT BEFORE A JUDGE TODAY. AND POLICE SAY BOTH HAVE NOW ADMITTED THAT THE TODDLER HAD GOTTEN OUT OF THE APARTMENT BEFORE AND HAD EVEN BEEN FOUND WAITING IN THAT SAME POND BEFORE. SO WE HAVE KNOWLEDGE THAT THE CHILD CAN GET OUT. WE HAVE KNOWLEDGE THAT THERE'S AN AREA THAT IS A EXTREME SAFETY CONCERN WITHIN VERY CLOSE PROXIMITY. AND THE PARENTS STILL CHOSE NOT TO TAKE EXTRA MEASURES TO ENSURE THE SAFETY OF THEIR CHILD. THEREFORE, THEY'RE RESPONSIBLE FOR HIS DEATH. SANFORD POLICE SAY THEY WERE CALLED BACK IN MARCH WHEN THE TODDLER WAS FOUND BY THE APARTMENTS MANAGER. THAT REPORT INDICATED THE BOY KNEW HOW TO OPEN THE DOOR AND LET HIMSELF OUT. IN SEMINOLE COUNTY. NO ONE WAS HURT WHEN A TRACTOR TRAILER WENT UP IN FLAMES IN LONGWOOD. LOOK AT YOUR SCREEN RIGHT NOW. FIRE OFFICIALS RESPONDED TO THAT SCENE. THIS WAS AT THE WESTBOUND FOUND REST AREA. THIS HAPPENED OVERNIGHT. THEY SAY THE TRACTOR TRAILER WAS A COMPLETE LOSS. AND PICTURES FROM THAT SCENE SHOW THE AFTERMATH OF THE FLAMES. WE ARE STILL WORKING TO LEARN WHAT CAUSED THAT FIRE. AT LEAST TWO PEOPLE ARE DEAD AND A THIRD IS SERIOUSLY INJURED TONIGHT AFTER A SHOOTING IN BRUSSELS, BELGIUM. THE SHOOTING IS BEING INVESTIGATED RIGHT NOW AS AN APPARENT TERRORIST ATTACK. THE THREE VICTIMS ARE REPORTEDLY ALL SWEDISH NATIONALS. NOW, IT IS STILL UNCLEAR IF THE SHOOTER IS IN CUSTODY OR WHAT THEIR MOTIVE MAY HAVE BEEN. HOWEVER, AUTHORITIES SAY THERE IS NO INDICATION THAT THE APPARENT ATTACK IS LINKED TO THE ISRAEL-HAMAS WAR IN A CASE AGAINST FORMER PRESIDENT DONALD TRUMP. A JUDGE SAID TODAY THAT TRUMP DOES NOT HAVE THE RIGHT TO SAY AND DO EXACTLY AS HE PLEASES. A FEDERAL JUDGE IN WASHINGTON, D.C., HEARD THE ARGUMENTS TODAY FOR AND AGAINST ISSUING A GAG ORDER AHEAD OF HIS FEDERAL ELECTION INTERFERENCE TRIAL. THAT TRIAL IS SET FOR MARCH OF NEXT YEAR, AND TRUMP'S DEFENSE TEAM SAYS THAT THE PROPOSED GAG ORDER IS POLITICALLY MOTIVATED, WHILE PROSECUTORS SAY THEY'RE NOT TRYING TO STOP HIM FROM CAMPAIGNING, THEY SIMPLY DO NOT WANT POTENTIAL WITNESSES TO BE INTIMIDATED. THE JUDGE DECIDED
Woman goes missing after leaving Volusia County party, deputies say
Related video above: A look at today's top stories, forecast Authorities need help finding Misty Mireles, a 46-year-old woman who was last seen in the early hours of Saturday. According to the Volusia County Sheriff's Office, she left a party in Osteen, and her disappearance was reported on Sunday night.Mireles is described as a white female, approximately 5 feet 3 inches tall, weighing around 140 pounds. She has black hair and brown eyes. At the time of her disappearance, she was wearing a camouflage hooded sweatshirt, blue jeans, and black slip-on Vans sneakers. She is believed to have been traveling on foot.Deputies say Mireles' last known location was in the vicinity of Underhill Branch Road in Osteen. She was last seen between 3 a.m. and 4 a.m. on Saturday, and her disappearance has raised concerns among friends and family.The authorities are urging anyone with information about Mireles' whereabouts to come forward. You can reach out to the Sheriff's Office at 386-860-7030 or call 911. Please reference case number 23-20005 when providing information.Top headlines:Listen to news and weather headlines with the WESH 2 podcastPolice: Parents facing charges after 3-year-old found in Sanford pond diesDeputies: 2 found dead at Marion County home
OSTEEN, Fla. —
Related video above: A look at today's top stories, forecast
Authorities need help finding Misty Mireles, a 46-year-old woman who was last seen in the early hours of Saturday.
According to the Volusia County Sheriff's Office, she left a party in Osteen, and her disappearance was reported on Sunday night.
Mireles is described as a white female, approximately 5 feet 3 inches tall, weighing around 140 pounds. She has black hair and brown eyes. At the time of her disappearance, she was wearing a camouflage hooded sweatshirt, blue jeans, and black slip-on Vans sneakers. She is believed to have been traveling on foot.
Deputies say Mireles' last known location was in the vicinity of Underhill Branch Road in Osteen. She was last seen between 3 a.m. and 4 a.m. on Saturday, and her disappearance has raised concerns among friends and family.
The authorities are urging anyone with information about Mireles' whereabouts to come forward. You can reach out to the Sheriff's Office at 386-860-7030 or call 911. Please reference case number 23-20005 when providing information.
Top headlines: