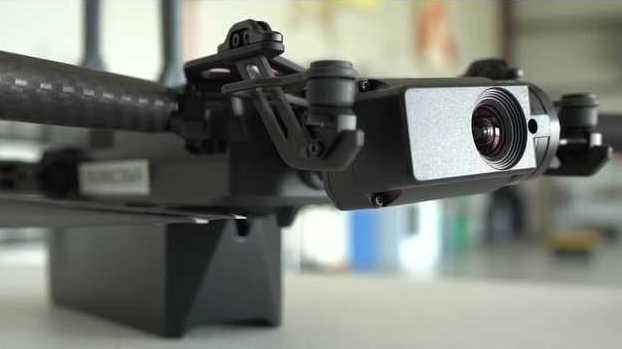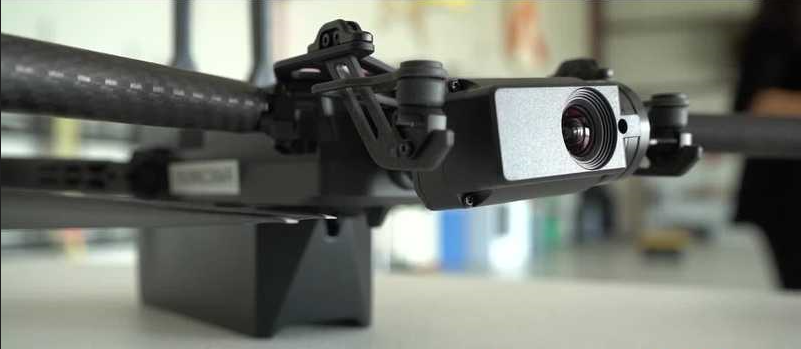 The Orange County Sheriff's office gave WESH 2 Investigates an exclusive look at training with new drones.They're a key tool for law enforcement, helping to locate suspects on the run and helping to keep deputies safe from potential danger they can't see on the ground. "This is good for the criminal aspects, but also good for the missing persons, the lost children, missing hikers, a variety of scenarios, this can be deployed very quickly," said Lt. Rob Branch, who heads the sheriff's office drone team. He stresses a key benefit: the ability to fly when a helicopter can't in certain weather conditions."This gives our agency the ability to put a rapid response camera system out in the field that can be deployed within minutes," Branch said. Since the state in April banned public agencies in Florida from using foreign-manufactured drones over concerns that they may be used to spy on the U.S., the sheriff's office is replacing 16 drones from the Chinese company DJI with 18 Skydio drones made in America.The Florida Department of Law Enforcement is offering $25 million in grants to police and sheriff's offices for replacement. The problem is other agencies, including fire departments, fish and wildlife, forestry, and cities and counties that use them for everything — from public works to construction permit inspections — are getting no state money to replace more than 500, mostly Chinese-made drones. "It does unfortunately cut our fire, emergency management (resources), which is kind of where we sit," David Merrick said.He's the director of Florida State University's Homeland Security and Emergency Management program, which uses drones to assess damage following hurricanes and tornadoes.But their DJI drones are in a closet, and just one was available to survey a fraction of the damage from Hurricane Idalia.Merrick says U.S. drones are more expensive than Chinese drones, and replacing them will be costly for taxpayers."All of our revenue comes from taxes or fees of some sort, and we're going to have to spend that to replace those aircraft," Merrick said. For now, foreign-made drones owned by Florida public agencies are grounded, and the state's review of foreign-made drones — underway now at the Florida Center for Cyber Security — could take more than a year. A spokesman, Adam Welsh, for the Chinese drone company DJI has told WESH 2 Investigates it is not an arm of the Chinese Communist Party, and its devices are not spying on America. Despite that, Congress is moving ahead with bipartisan bills to ban the use of Chinese-made drones across all federal agencies. Top headlines: When the rain will stop in Central Florida 'All-you-can-fly': Frontier launches unlimited flights annual pass Palm Bay flooding leads to road closures, drivers being stranded in high water
ORANGE COUNTY, Fla. —
The Orange County Sheriff's office gave WESH 2 Investigates an exclusive look at training with new drones.
They're a key tool for law enforcement, helping to locate suspects on the run and helping to keep deputies safe from potential danger they can't see on the ground.
"This is good for the criminal aspects, but also good for the missing persons, the lost children, missing hikers, a variety of scenarios, this can be deployed very quickly," said Lt. Rob Branch, who heads the sheriff's office drone team.
He stresses a key benefit: the ability to fly when a helicopter can't in certain weather conditions.
"This gives our agency the ability to put a rapid response camera system out in the field that can be deployed within minutes," Branch said.
Since the state in April banned public agencies in Florida from using foreign-manufactured drones over concerns that they may be used to spy on the U.S., the sheriff's office is replacing 16 drones from the Chinese company DJI with 18 Skydio drones made in America.
The Florida Department of Law Enforcement is offering $25 million in grants to police and sheriff's offices for replacement.
The problem is other agencies, including fire departments, fish and wildlife, forestry, and cities and counties that use them for everything — from public works to construction permit inspections — are getting no state money to replace more than 500, mostly Chinese-made drones.
"It does unfortunately cut our fire, emergency management (resources), which is kind of where we sit," David Merrick said.
He's the director of Florida State University's Homeland Security and Emergency Management program, which uses drones to assess damage following hurricanes and tornadoes.
But their DJI drones are in a closet, and just one was available to survey a fraction of the damage from Hurricane Idalia.
Merrick says U.S. drones are more expensive than Chinese drones, and replacing them will be costly for taxpayers.
"All of our revenue comes from taxes or fees of some sort, and we're going to have to spend that to replace those aircraft," Merrick said.
For now, foreign-made drones owned by Florida public agencies are grounded, and the state's review of foreign-made drones — underway now at the Florida Center for Cyber Security — could take more than a year.
A spokesman, Adam Welsh, for the Chinese drone company DJI has told WESH 2 Investigates it is not an arm of the Chinese Communist Party, and its devices are not spying on America.
Despite that, Congress is moving ahead with bipartisan bills to ban the use of Chinese-made drones across all federal agencies.
Top headlines: