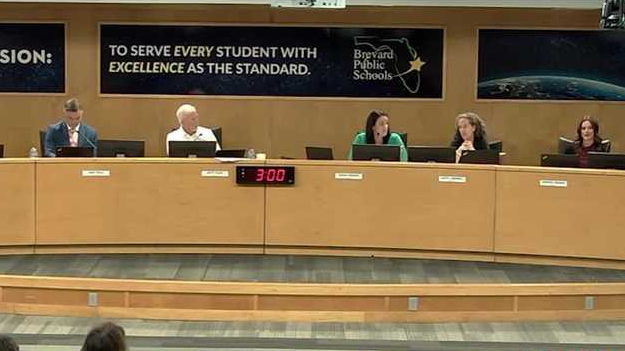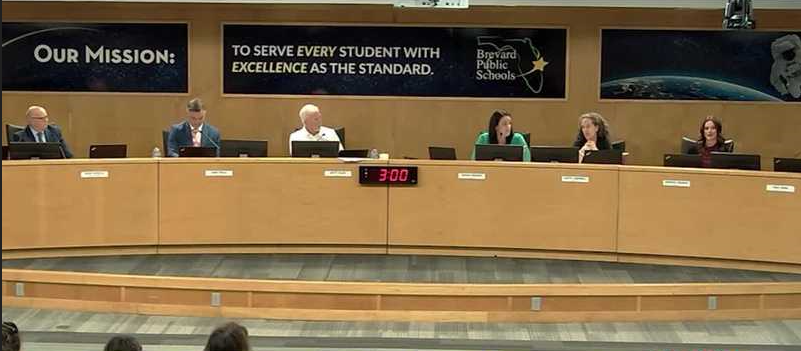 A motion to remove 298 books from Brevard County's schools failed.But the move brought the discussion about what should be allowed in the classroom back to the surface.Board member Gene Trent made the motion at the Brevard County Public School Board Tuesday night."If you are not familiar with the list from the Department of Education, it would go to about 298 books that are on that list. Currently, that's already gone through that process," Trent said. Supporters for the removal of some titles say it's because of graphic or sexual content in some titles.To those who oppose any books being removed, like Brevard School Board Member Jennifer Jenkins:"This is dangerous, this is irresponsible and it's completely politically motivated. I don't know about you, but I'm not going to be taking my lists of information from organizations that have been caught with chapters across the nation standing with the Proud Boys," Jenkins said. Members who do support the removal of some books did not agree with the process in the motion and said that it should be more methodical."There are books out there that maybe bridge some topics that some children are not ready for. And that some families might not agree with what's being written in there," said Brevard School Board Member Megan Wright.Some parents in Brevard are confused by the move for the ban, saying parents and guardians have the right to control what their students read, so a ban on these books for all students is an overreach.Lousia Porter has a daughter in the fourth grade. The possibility of books being removed brought her out to Tuesday's meeting."At first, I did not even realize that it was here in my county. Because I'm new to the area, so I was just baffled. I was like, 'Oh gosh, they are crazy.' That's authoritarian. Once you start banning knowledge in public institutions, it's kind of scary," Porter said.Board members on both sides of the issue agree on one thing: it's not going away anytime soon. Top headlines: Why pricey Florida home insurance premiums may come down Students told to hide under bus seats as shooting breaks out near Lake County bus stop Florida condos see drastic increases in property insurance rates
BREVARD COUNTY, Fla. —
A motion to remove 298 books from Brevard County's schools failed.
But the move brought the discussion about what should be allowed in the classroom back to the surface.
Board member Gene Trent made the motion at the Brevard County Public School Board Tuesday night.
"If you are not familiar with the list from the Department of Education, it would go to about 298 books that are on that list. Currently, that's already gone through that process," Trent said.
Supporters for the removal of some titles say it's because of graphic or sexual content in some titles.
To those who oppose any books being removed, like Brevard School Board Member Jennifer Jenkins:
"This is dangerous, this is irresponsible and it's completely politically motivated. I don't know about you, but I'm not going to be taking my lists of information from organizations that have been caught with chapters across the nation standing with the Proud Boys," Jenkins said.
Members who do support the removal of some books did not agree with the process in the motion and said that it should be more methodical.
"There are books out there that maybe bridge some topics that some children are not ready for. And that some families might not agree with what's being written in there," said Brevard School Board Member Megan Wright.
Some parents in Brevard are confused by the move for the ban, saying parents and guardians have the right to control what their students read, so a ban on these books for all students is an overreach.
Lousia Porter has a daughter in the fourth grade. The possibility of books being removed brought her out to Tuesday's meeting.
"At first, I did not even realize that it was here in my county. Because I'm new to the area, so I was just baffled. I was like, 'Oh gosh, they are crazy.' That's authoritarian. Once you start banning knowledge in public institutions, it's kind of scary," Porter said.
Board members on both sides of the issue agree on one thing: it's not going away anytime soon.
Top headlines: