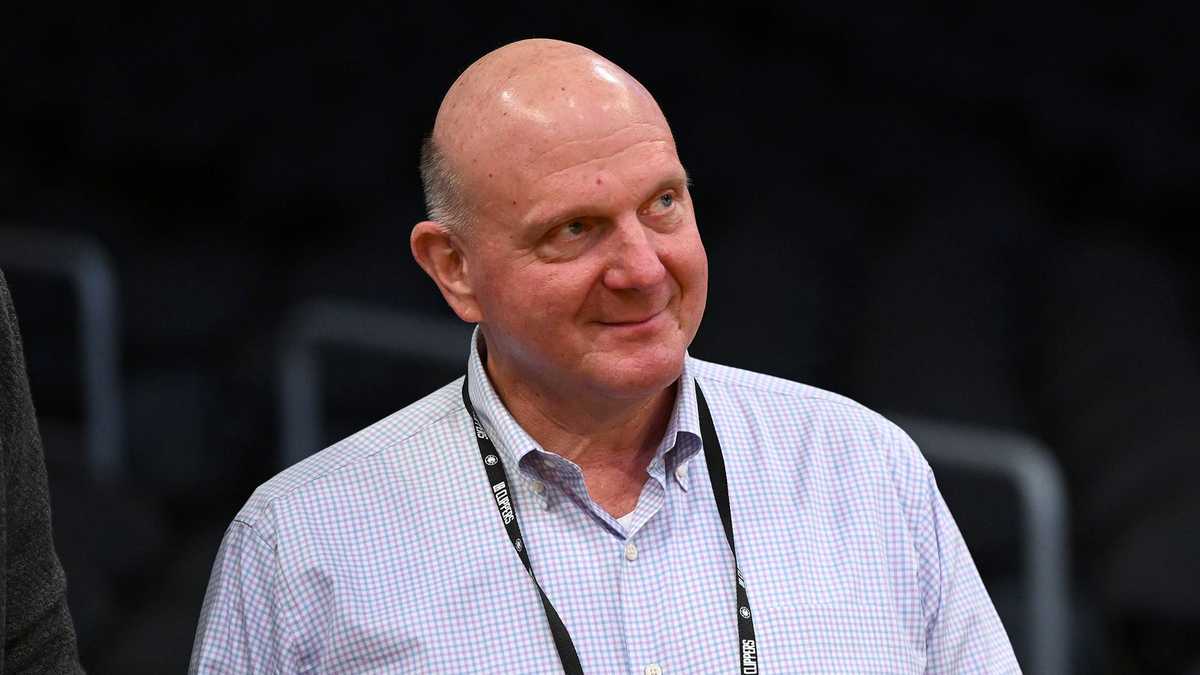 Steve Ballmer, who started as Bill Gates' assistant, is the 5th-richest person in the world
Updated: 1:28 PM EDT Oct 31, 2023
real-time list
of the world's richest people.
Steve Ballmer, who joined Microsoft as its 24th-ever employee in 1980, has seen his wealth balloon over the past year to reach some $117 billion, per Bloomberg's data on Tuesday. This figure is only some $5 billion shy of Gates' estimated net worth of $122 billion. (Gates has notably been giving away large sums of cash as part of his philanthropic efforts since stepping away from Microsoft).
Ballmer's billions puts him in fifth place on the Billionaires Index, and his wealth since the beginning of the year has surged by more than $30 billion. Ahead of Ballmer are only Elon Musk, Bernard Arnault, Jeff Bezos and Bill Gates. And rounding out the top 10 behind Ballmer are Larry Ellison, Warren Buffet, Larry Page, Mark Zuckerberg and Sergey Brin. Ballmer is unique among the top-10 cohort in being the only non-founder of a major business empire.
Ballmer attended Harvard University, where he met Gates. While Gates dropped out to start Microsoft, Ballmer graduated in 1977 with degrees in applied mathematics and economics.
Ballmer began his career at Microsoft as an assistant to the president some four decades ago, though his role at the time was more of a business manager for the fast-growing software maker. He rose through the ranks to eventually become its president and then CEO, succeeding Gates. Ballmer stepped down as CEO in 2014, the same year he bought the Los Angeles Clippers basketball team.
Much of Ballmer's wealth remains tied up in Microsoft stock. Bloomberg estimates Ballmer still owns a roughly 4% stake in the company. Shares for Microsoft have rocketed up some 40% in 2023 alone, thanks in large part to an AI-fueled turnaround rally in the tech sector.