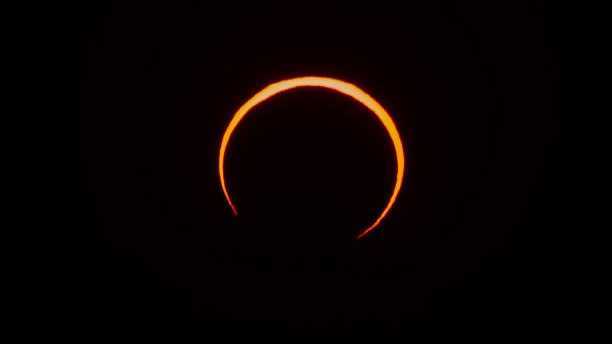 When to view the solar eclipse in Central Florida
On Oct. 14, Central Florida residents will be able to view a solar eclipse, which is when the moon passes between the Earth and the Sun.For Orlando, around 11:52 a.m., the annular solar eclipse — also referred to as "the ring of fire" — will begin, later reaching its peak at 1:26 p.m.The solar eclipse will come to an end around 3:02 p.m.The Orlando Science Center, where a solar eclipse viewing party is being held Saturday, estimates residents will be able to see up to 60% of the eclipse.As residents prepare to view the solar eclipse, it's important to know how to safely view the event in order to protect your eyes.Find more about ways to safely view the solar eclipse here. April 8, 2024, will be the next total solar eclipse for parts of the U.S. Related:A 'ring of fire' solar eclipse is coming soon. Here's what you should knowCheck out these photos of past solar eclipses
On Oct. 14, Central Florida residents will be able to view a solar eclipse, which is when the moon passes between the Earth and the Sun.
For Orlando, around 11:52 a.m., the annular solar eclipse — also referred to as "the ring of fire" — will begin, later reaching its peak at 1:26 p.m.
The solar eclipse will come to an end around 3:02 p.m.
The Orlando Science Center, where a solar eclipse viewing party is being held Saturday, estimates residents will be able to see up to 60% of the eclipse.
As residents prepare to view the solar eclipse, it's important to know how to safely view the event in order to protect your eyes.
Find more about ways to safely view the solar eclipse here.
April 8, 2024, will be the next total solar eclipse for parts of the U.S.

Related: